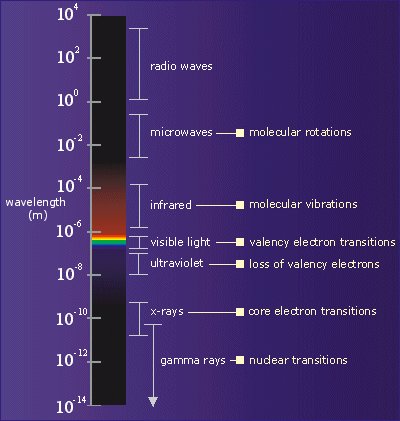 Gamma radiation is electromagnetic in character. It sits at the high-energy (~103-105 keV), short-wavelength (~10-12m), end of the electromagnetic spectrum, shown opposite. The phenomena responsible for different types of electromagnetic radiation are also detailed.
Energy E, wavelength l, and frequency n, are related for electromagnetic waves by:
E = h x n and

l x n = c
where h = Planck's constant and
c = velocity of light
There is some overlap between higher energy x-rays and lower energy gammas; different names are used merely to indicate their origin.